08/07/2018 at 9:44 am
#7347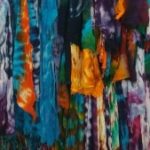 Spark
Participant
Great info T.. the gub-mint must control in the paradyme.. however… What IF ..you started creating your intentions here WITHOUT.. that thought of control.. writting your own script is the key to our future..as long as we ALLOW them in our life-creative thought world ..it is .
What if you create a new thought pallett here..design it ready to go.Then we all willsee it happen!!!!
Remember WE ARE THE POWER!!!!