08/23/2018 at 12:03 pm
#8349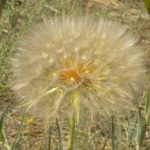 stephe
Participant
Because we innerstand all the urgencies, presently, i found that by holding space through energywork for the forthcoming empowURments and bettURments, whych Midgard has a role in effecting the 'verses', as well, can assist. (i can contribute in this 'wee' way which began when Tank put out the call to help in the unblocking which was ongoing for Kim and Teams.)
Today's remindUR is that as the cornerstone of a building is laid , then the building has already been built!
Thomas identified the eight institutions for us whych have been supporting the crimes against the whole of us. We know the good folk are there in them yet they need their foundation built up. Yes, the peril it very great and sadly, there may be very painful birth pangs of stepping into our maturity!
Have to go work in that matrix soon so i can't search for any notes: military, media, hospitals, police, child services, judges, teachers, organized religions, were those it?